I've got my 'dozy' head on today - I nearly forgot to post this one!!!
This week we're asking ~ What's New??! We had so much fun with our last challenge, featuring a non-Copic specific challenge, that we thought we would do it again and start out this new year with an easy one for everyone! Just like Show and Tell at school ~ Show us your new stuff! This can be either new Copics, new tools, new papers, a new technique – ANYTHING NEW!
What is my new - my gorgeous new digi-papers from Nit Wits, also I suppose using plasters, bandages and safety pins on a card and, come to that stamping on a plaster - not easy!! The fabric plasters were too dark so I used the plastic type ones and my stamp kept sliding. My sentiment is still not quite straight but I had to give up when I ran out of plasters - better not cut myself until I replace them lol.
The image is the cute, funny Nurse Gillian from Prairie Fairy
I really had fun making this card, that is until I got to the bedpan - I couldn't get that right but gave up after 4 attempts, I still not happy with it - I nearly chopped it off and gave her a handbag!!
Gillian is coloured with Copics,
Dress, shoes, bedpan & Hat C00 - C7
The cross on her hat and blood in syringe - R20, 22 & 27
and I added glossy accents to her glasses.
The edge of the image is distressed with Vintage Photo distress ink and cut out using the
Spellbinders curved recatangles
.
The ribbon is from my stash and all else from my First Aid kit.
Our prize this week generously supplied by a fabulous new sponsor
Prairie Fairy Designs and is
FIVE digial images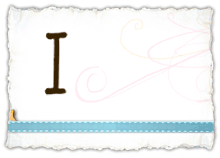 I hope you all have a brilliant weekend and find time to join in the fun!!