Well I've managed to upload the photographs I took at the NEC and they've turned our better than usual.
I'm usually threatened with a fate worse than death if I publish them, but guess what - this year I decided I didn't care!!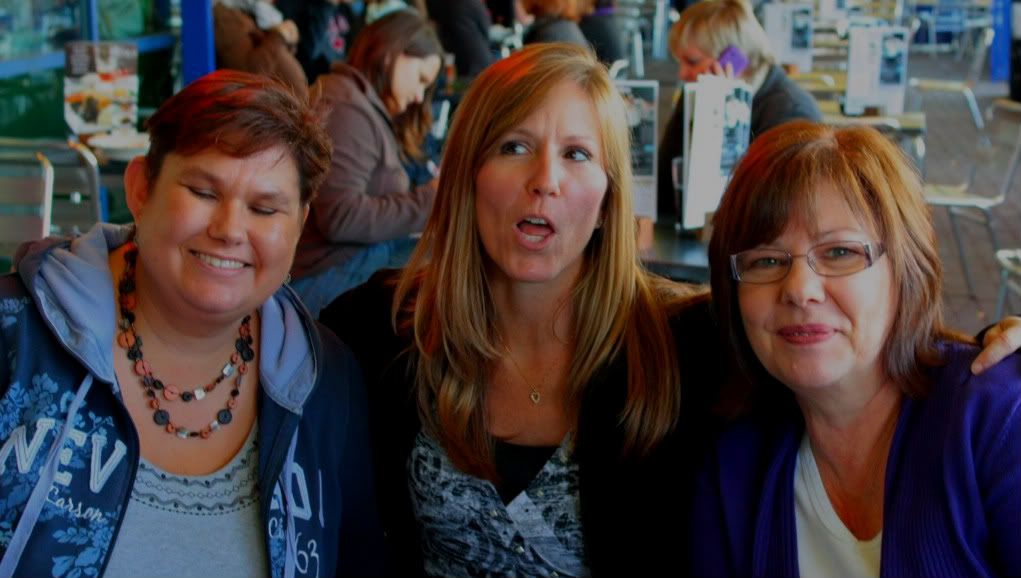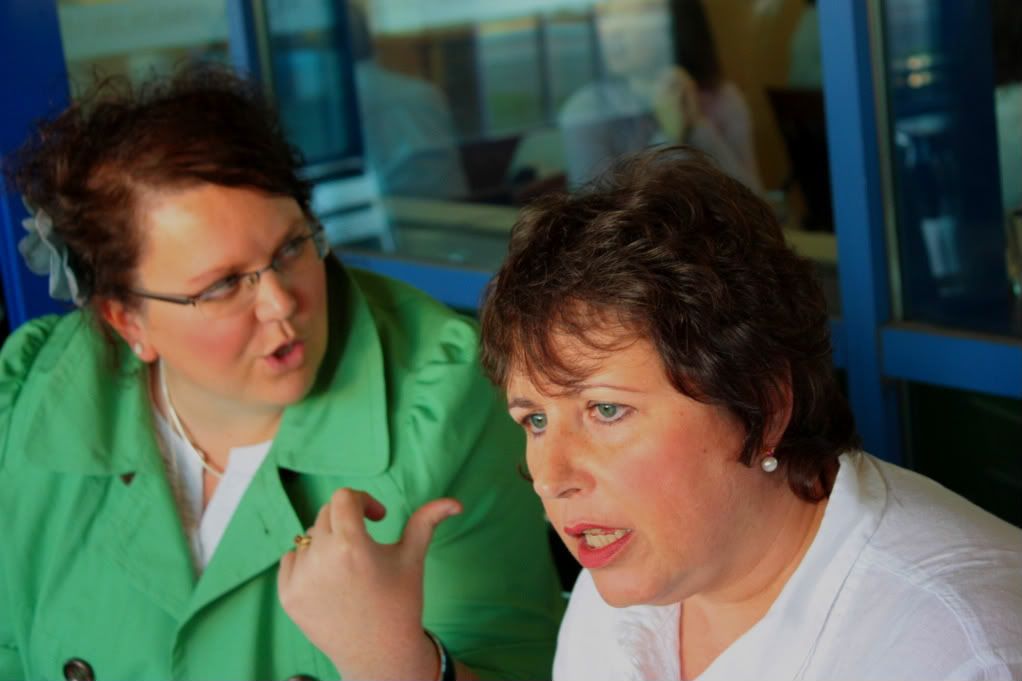 The adorable Tab (Tabby Craft Designs) and Kim, who as I pointed the camera at her turned pointed a finger at me and said "NO!!!" so I took it anyway LOL.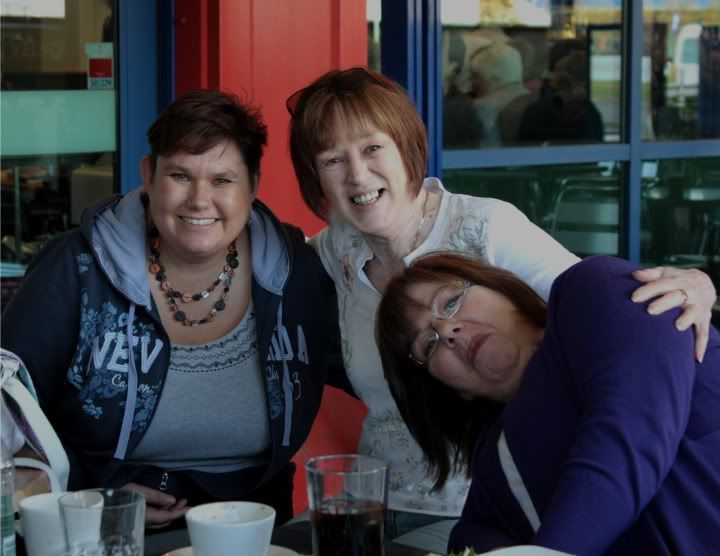 Jo, me and Chris - being silly!! I said move in so she sort of did?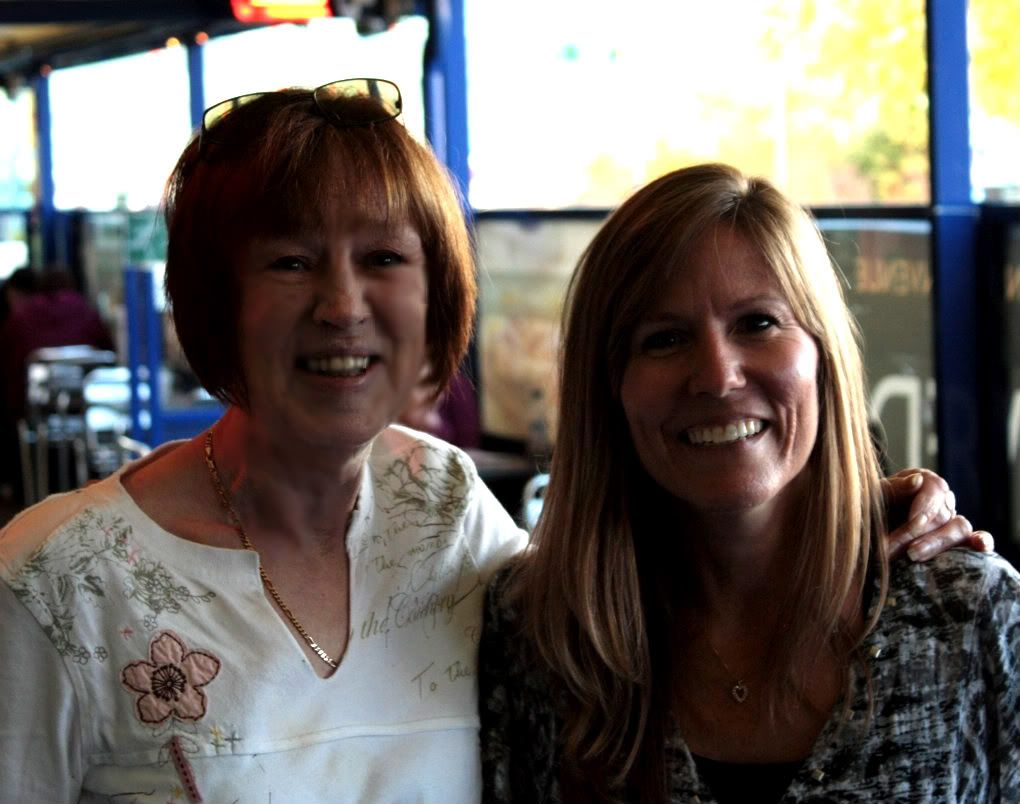 Me with the fabulous Dena whom I've known for ages and was over the moon to meet at last.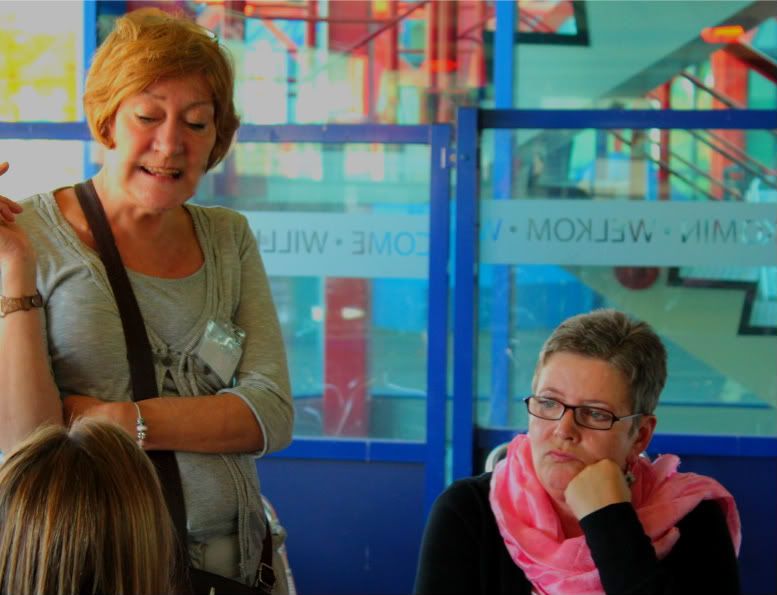 Jacqui (Cat's Whiskers) and Mina (Pink Puds). I've never met Mina before although she's been an teamie for a couple of years.
What do you think of this - a couple of minutes after meeting me she called me a "Daft Cow", made worse because everyone laughed - I think they agreed with her!! All because I said she looked taller in her photographs!!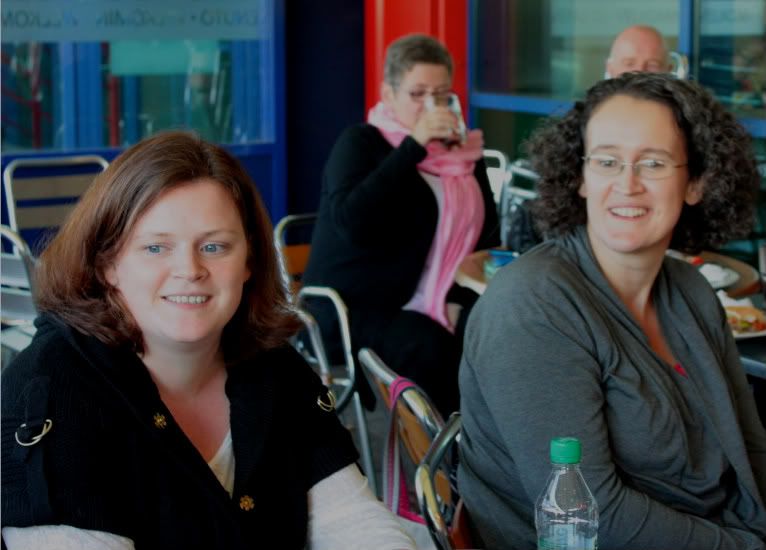 Here we have another of my brilliant Basic Grey teamies Kim (Paperbabe) along with Andie of (Andie's Space) who I haven't met before but really hope to meet again.
I didn't get photographs of everyone I met but all I can say is I had a brilliant day and meeting up with you all (both again and for the first time) is what made it so special - thank you all - love you loads!!
Now I'm going to try and catch up with my DT commenting - I have grabbed my grandson's laptop and have 3 hours (uninterupted I hope) to get it done and hopefully it will ease the frustration of not being able to craft.